New York Roll-Down Doors Installation
Roller shutter installation NYC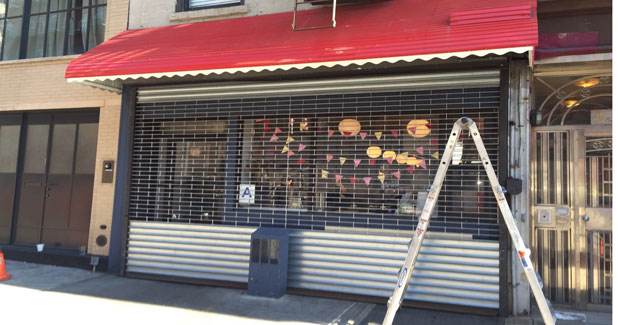 New Roll-Down Gate Installation New York City NY
There are different reasons that lead to the decision to install a new roll-down gate in New York City New York:
Because the roll-down gate is too old to repaired.

Because the roller shutter is no longer operable.

Because there is a need for a see-through roll down door instead of the solid roll down door.

Because there is a need for a solid roll up door instead of the see-through.

Because the iron roll gate is too old and rusty.

Because there is a need for a strong roller shutter (Security reason).

Someone backed into the curtain with a vehicle.
This is only a partial list. Different people install new roll down doors in New York City for different purposes. We have installed gate for all kinds of reasons from the service-provider who worked on a movie and needed a roller shutter in the background, to somebody who decided to install a roll down aluminum gate inside his warehouse. And whatever the reason is, we will help you get the best results. We have installed countless mount of roll-down gates and doors in New York City NYC over the past 25 years, and we can say with confident that we can deal with any task. Whether it is a commercial use heavy duty rolling gate in New York City, or storefront gate in Brooklyn NY, we can help. With our same day service, we can meet you and plan your next new roll-down installment.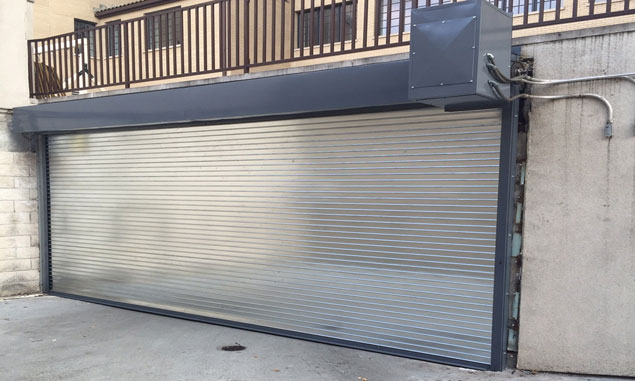 Quality! Quality is the key word when considering a new rolling door installation in NYC. The difference between high quality rolling door and low quality door can be between a rolling door that will work for 30 years, and a iron roll down door that will work 3-5 years. So look at it as an investment for many years.
What is the cost of a new gate in New York?
Speedy Doors of NYC are big believers in quality. We believe that when you invest money in high quality product, you will get a product that will last for many years, and that will service you the best potential way. Like many other things in life, quality do matter. It can be the new car you plan to purchase, the cell phone you are thinking about, or even the materials you decided to build your home with. Quality matter. And the roll-down gates in Speedy Doors of NYC New York are no different.
Still not convinced why quality matter? Here is a story with real numbers that will help you better understand why it might be better for you to invest in high quality iron door:
"I want the cheapest roll up door". This is what the customer in Chelsea NYC told us. I do not want to invest money in quality roller shutter. We tried to explain to him why our gate that will cost him $2450 will be a better investment than the other service-provider who gave him an estimate for a lower quality roller shutter for $2150. He refused to listen, and send us away. You probably wonder what happened. We will tell you.
"Please help me get the gate to open". Exactly one week later we got a call from the same customer, practically begging us to help him get the roller shutter to the shop open up so he will be able to open the store. We sent a technician, and he paid $150 for opening and examine the gate.
"The other service-provider isn't answering my calls". When you try to get the cheapest, it doesn't end with the product. The service and the how professional the other service-provider will be become a major part as well.
"How much to repair the gate"? We cannot repair this gate. It was installed improperly. We do not do half jobs. We do jobs the right way. Eventually he ended paying for a new high quality gate. That cost him so much more than the price we quoted in the beginning. Add to that the loss of time, the price he paid to the other company, the loss of money since the shop was closed. And you will easily get to $5000 instead of $2500.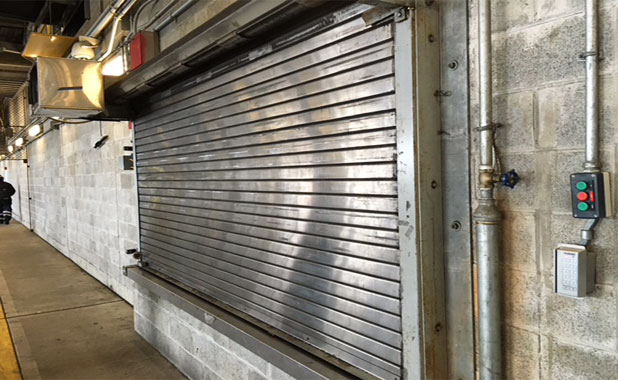 Do I need the new roll-down gate to be motorized?
This is an important question, which can be the difference between a roll-down gate in New York City that will be easy to operate, and a rolling iron door that opening and closing it can be a nightmare. Why a nightmare? Here is the answer: When you try to save money, and install a roller shutter in New York City which will be operated manually, you should see the future, and in this future there is a winter, and if you live in New York City New York, you probably know how cold the winters here can get. And to open a commercial use gate using the chain system, when it is freezing outside is not something you want to experience each morning and night at the tough days in NYC.
If it is a small gate, that you are planning to use once a day or less, you do not have to include a opener installation. There are many push up gates in New York City New York that are being used rarely, and if they are small enough, (push to open iron door), the electric opener is not a must.
However the more important questions you need to ask yourself in case you decided that you want the new roll down door to be motorized are:
How many times a day will I be using the roll down gate?

What is the size of the gate? (One big gate or few gates?

What is my budget?
Like with many other things, we believe it is better to invest in quality, and have a new gate that will operate for decades with no issues. If you are not sure, and you would like to ask a specialist for advice, you can get in touch with, or you can visit this garage door repair community where you will find gate pros who will help you get answers to questions regarding commercial use overhead doors and garage gates.
Whatever you decide, remember: Quality is the best investment when you are looking at the things in the perspective of many years.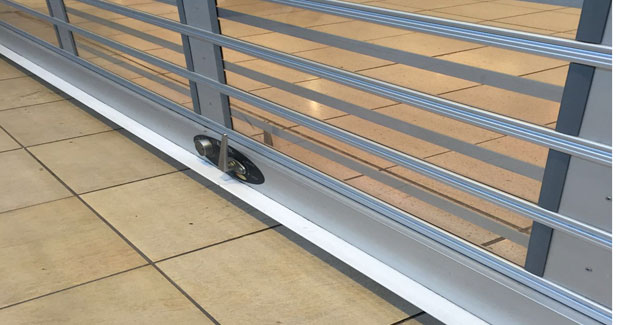 Which roll-down gate to install?
To answer the question which roll-down gate or door to install, you first need to determine what is the purpose of the new rolling gate. If you look at the stores of New York City New York after business hours, you will find that nearly all of them use a roller shutter to secure the store. However at the same time, you will find that there are many different types of storefront doors and gates, to fulfill different purposes. Here is a partial list of the different types of rolling doors in New York City New York:
See through grill gate.

Commercial roller shutter.

Shutter door.

Storefront roll up door.

Aluminum iron door.

Steel roll down door.
And this is only a partial list. Some people will choose a gate which is partially aluminum and partially iron. And some will choose shutters that you push up to open. However again, as we always say, quality is the best way to go with new roller shutter installation.
Rollup gate installer New York City NYC
Every good installation include 2 parts: The roll-down door itself, and the installation. To get the best results you need to aim for both: You want a high quality roller shutter, made from strong components, and you want a professional and experienced installer. Until this part we only explained about the gate or the door itself, in this paragraph we would like to go over the installation process. We are writing in general about roller shutters in New York City New York, but at the same time you can use the information we provide here for roller shutters in different areas of NYC. It can be a roll-down installation in Williamsburg, or a new garage door set up in Richmond County.
The installer need to have any qualities in order to be considered a pro. However we would like to concentrate in one aspect of the installment: The experience. Not for nothing they say that there is no replacement for experience. When you have thousands of gates in your resume, almost nothing can surprise you when it comes to new gate set up in New York City New York. Why we say almost? Because even us, with years of experience, can still be surprised sometime. However it is very rare, since with the amount of commercial use roller shutters we installed and repaired, it is close to impotential to surprise our installers.
A good installer should be able to see and prepare for the installation, and come ready. When you plan ahead, and you know what to expect, it can make the difference between a roll-down gate installment that will take 4 hours, and installation that will take the whole day (And more in some cases).
Speedy Doors of NYC
Rolling gates is what we have been doing for the past 25 years. And if there is one thing we have learned, it is that quality matter. When you get a call from a client in New York City New York, telling you that you installed for him a roller shutter almost 20 years ago, and that he need service, you know that you did a good job. However this is not the only reason we believe in quality, in order to build reputation in New York City, and to be considered the best at what you do, you must provide quality.
If you are thinking about new roll up gate installation in New York City New York, and you need an advice, get in touch with us, and one of our pros will be happy to assist you.